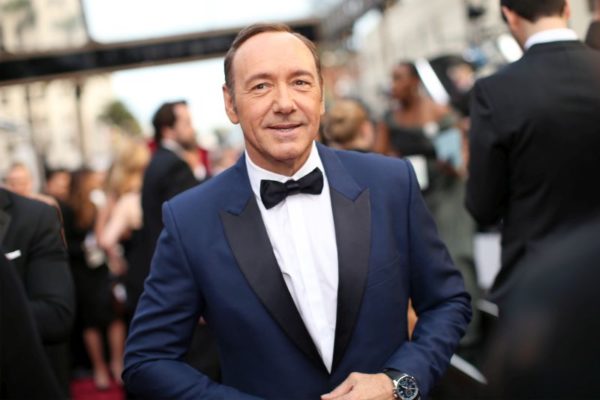 8 people, both past and current employees on the set of "House of Cards," have alleged sexual assault against actor Kevin Spacey.
Kevin Spacey made the work environment "toxic," the employees told CNN, including 1 former employee who said Spacey sexually assaulted him.
The former production assistant told CNN that Spacey assaulted him when he was assigned to pick Spacey up from an offsite location and bring him to the "House of Cards" set.
Spacey was driving when he put his hands down the production assistant's pants, he alleged. "I was in a state of shock," he said. "He was a man in a very powerful position on the show and I was someone very low on the totem pole and on the food chain there."
Others who spoke to CNN alleged other cases of sexual harassment.
"He would put his hands on me in weird ways. He would come in and massage my shoulders from behind or put his hands around me or touch my stomach," a crew member said.
Netflix, responding to the story, said they had been made aware of just 1 incident, reported 5 years ago. They said:
Netflix was just made aware of one incident, five years ago, that we were informed was resolved swiftly.
On Tuesday, in collaboration with MRC, we suspended production, knowing that Kevin Spacey wasn't scheduled to work until Wednesday.
Netflix is not aware of any other incidents involving Kevin Spacey on-set.
We continue to collaborate with MRC and other production partners to maintain a safe and respectful working environment. We will continue to work with MRC during this hiatus time to evaluate our path forward as it relates to the production, and have nothing further to share at this time.
Photo Credit: Christopher Polk/Getty Images