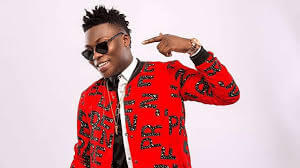 Reekado Banks has urged the general populace to be extremely careful and try to be well informed before they set out on a journey from their houses.
The "Oluwani" singer wrote on his social media pages that the reason why he has conceived such thoughts is for the safety of Nigerians as the men of the Federal Special Anti Robbery Squad (FSARS) have now decided to turn armed robbers and kidnappers. He urged Nigerians to always inform others of their movements so they can be easily tracked when these "terrorists (FSARS)" strike.
The singer wrote; "Always tell someone before you go out and keep them updated about your movements. These SARS people are ARMED ROBBERS AND KIDNAPPERS."
Reekado Banks
must have shared this thoughts as a result of the FSARS brutality that has yet again start to cause so many households reasons to cry and be sorrowful.
I hope we all take this advice!